Log¶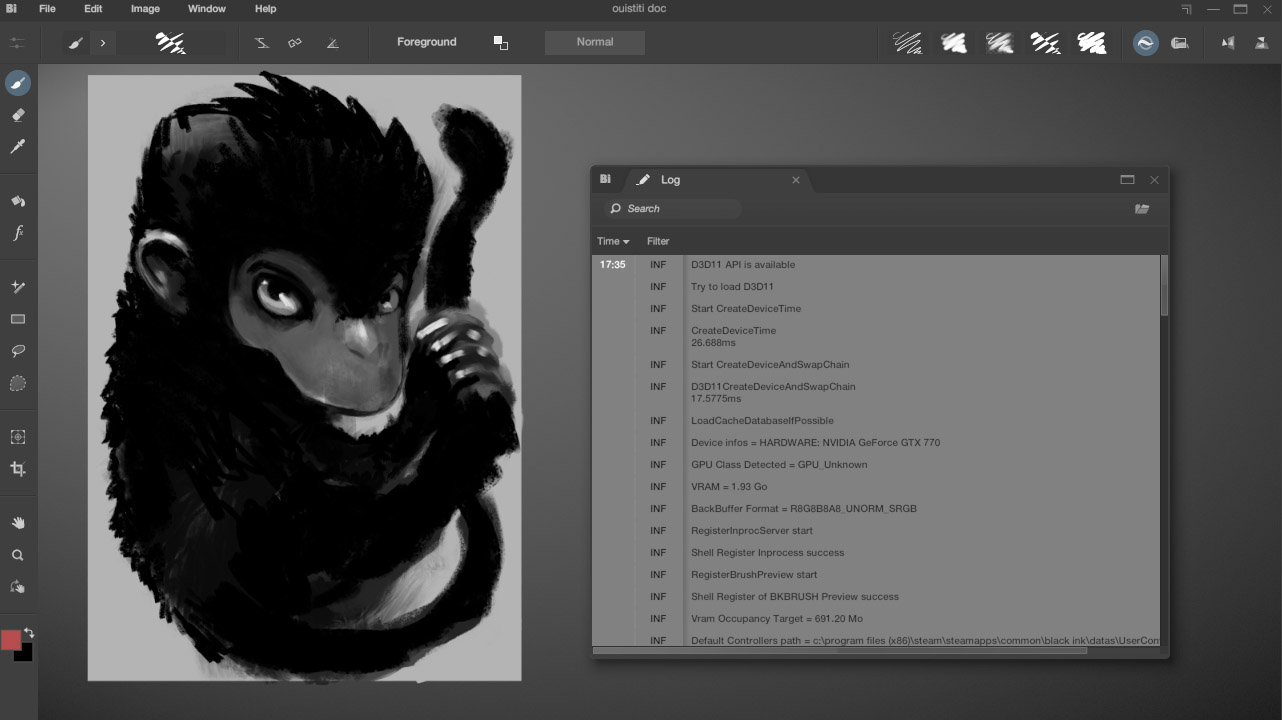 The Log panel allows you to view messages and some of the activity in Black Ink. It can help you detect issues by examining what's happening and can be a valuable aid in debugging.
Search¶

The log can quickly contain a lot of information. Fortunately, it is possible to search within it.
Reveal¶

Reveal Log in Explorer. By clicking this button, Black Ink will open a file explorer at the location of the log file (BlackInk.log located in <Black_Ink_Data> ).
Message View¶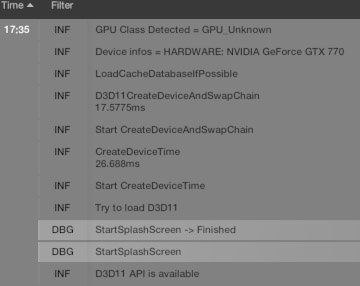 In the message view, you can:
Reverse the order in which messages are displayed (most recent first or most recent last, according to your preference).
Filter specific types of messages from the list:

Debug displays debugging messages (mostly relevant to Black Ink developers) highlighted in white.
Error shows error messages highlighted in red.
Info displays normal informational messages.
Warning presents warning messages highlighted in orange.
Additionally, you can click and hold the left button in the view to move it in any direction.