Main Toolbar¶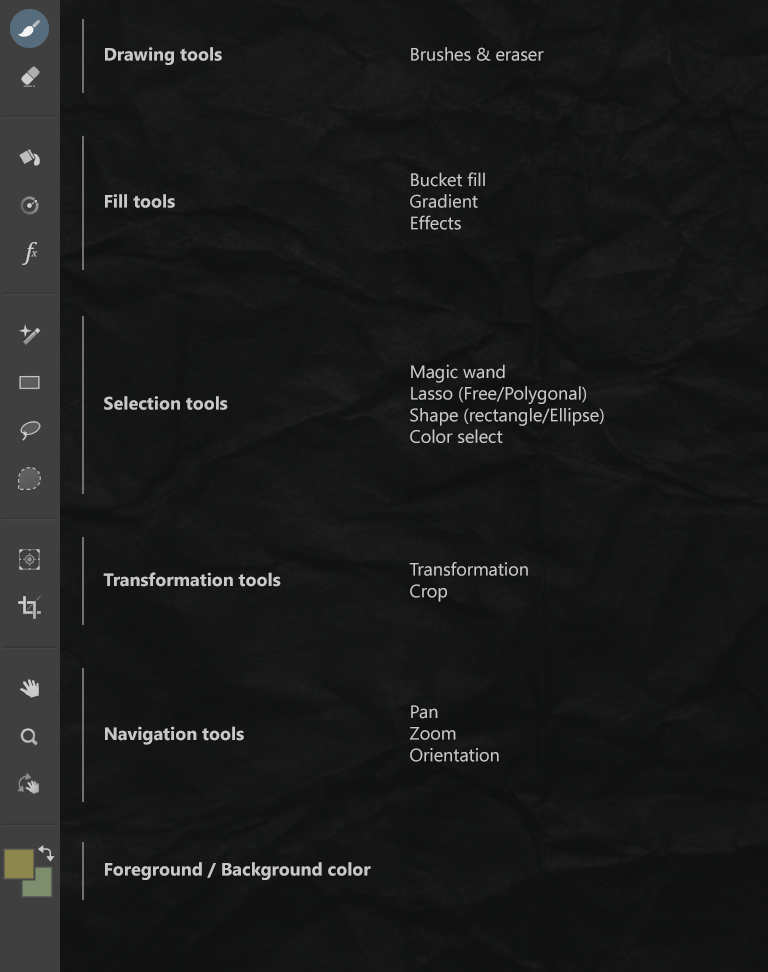 This area displays the currently selected tool in Black Ink, along with the active Foreground and Background colors. To activate a tool, click its respective icon. Exiting a tool can be done through various methods (validation, pressing Esc, or clicking the icon again), and in such cases, the default tool that takes its place is the Brush Tool.
By default, the Main Tool bar contains these tools:
Drawing Tools¶
Selection tools¶
Image & layer tools¶
View tools¶
Global Color¶
Global Colors are easily accessible to all tools and brushes in Black Ink. This means that these tools and brushes can reference them when they need color data.
By clicking on the color square, you can choose a global color. It's possible to quickly swap the Foreground and Background colors by clicking on the double arrow located at the top right of the squares.