Activate Black Ink¶
If you have purchased Black Ink on our website, you can now activate it. To do so, open Black Ink and navigate to the Help menu.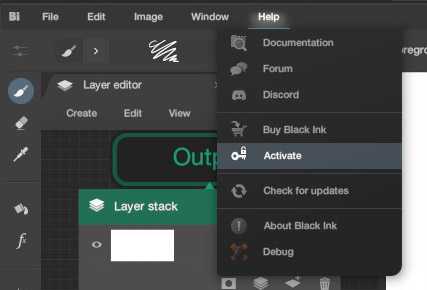 Select the Activate option.
This dialog will be displayed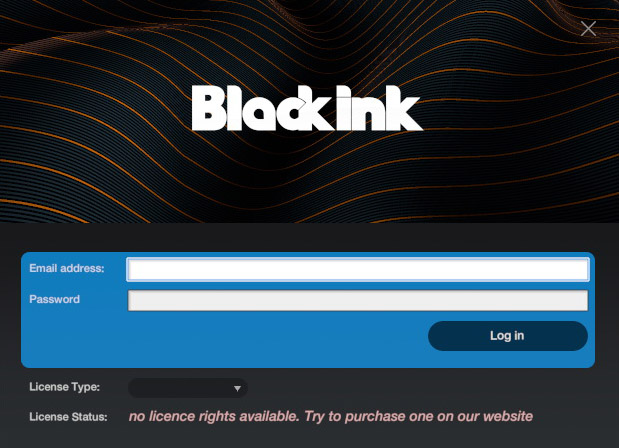 You can now enter the same email and password that you used on our website to purchase Black Ink.
Once you complete this process, the program will grant you an activated license.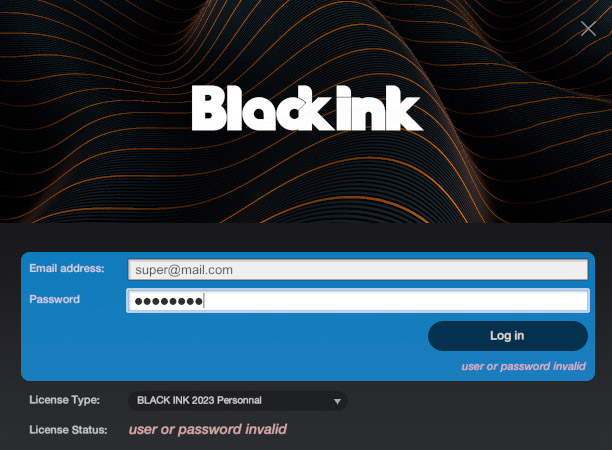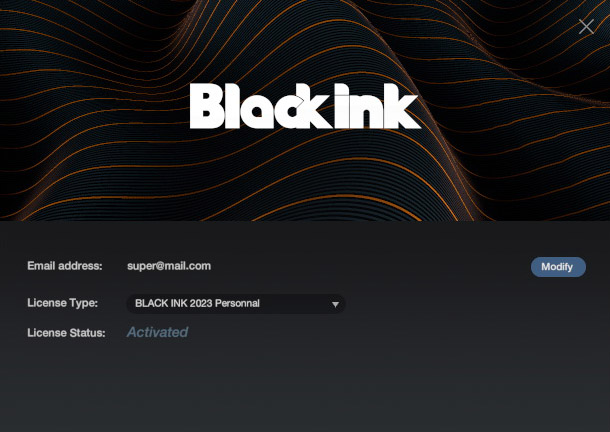 Black Ink is now fully functional. If you encounter any problems, please feel free to email our support team at support@bleank.com